COFFEE HAND DRIPPER_ No.66
All In One Coffee Drippers are functionally and aesthetically valuable pieces.
Ceramic drippers seems to be exquisite pieces of art rather than kitchen
utensils. We focused on not only the shapes as a coffee dripper also the
texture and colors of the ceramic as an ornament on the table.
■ Material : Ceramic / White Porcelain Clay
■ Method : Wheel Throwing, Sculpt
■ Kiln Temperature : 2282℉, Oxidation Firing, Glaze
1472℉ Oxidation Firing, Gold
■ Size :190×140×190mm, ∅110mm, 935g ( 7.48 × 5.51 × 7.48 inch, ∅4.33 inch, 2.06 lb )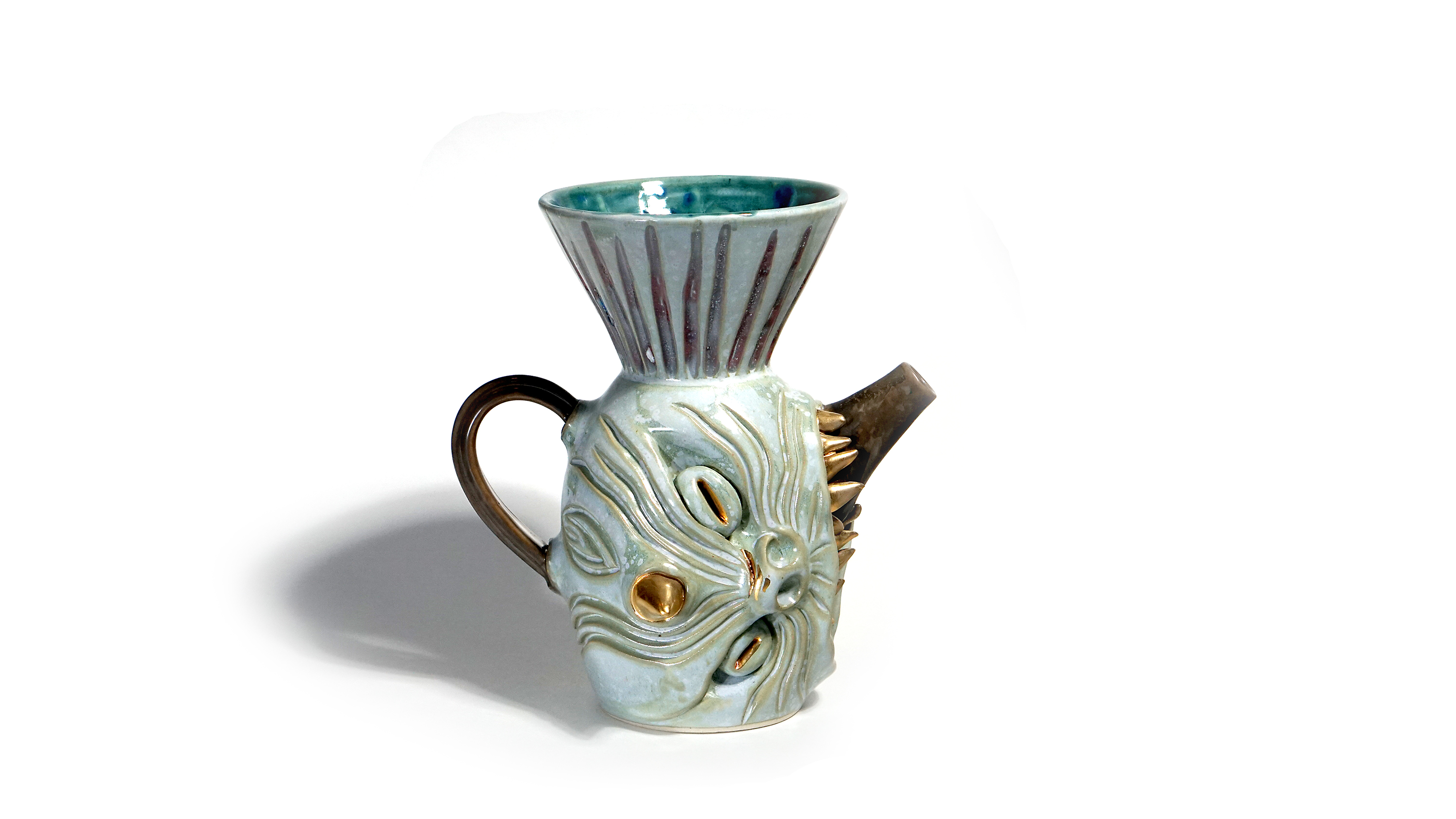 STORY OF DOGABI
The story of Dogabi passed down from ancient times was told that Dogabi who had mysterious power as god appeared in different forms and brought luck or punishment to human. They frighten human with a bizarre face, playing mischievous tricks on human with childlike innocence, giving an abundance of life with a generous smile.
* Dogabi is an old Korean word meaning goblin.

THE ONE-OF-KIND DOGABI
CERAMIC CRAFTS
CREATED BY THE ARTIST'S
IMAGINATION REPRESENT
THE METAPHORIC AND
EMOTIONAL EXPRESSIONS
OF THE DOGABI.

By capturing these characteristics and face expressions of the Dogabi in humorous and formative ways,
the Ceramist Hyung Jun Kim strives for creating Dogabi series with subtle and extraordinary colors
that only ceramics can produce.
The one-of-kind Dogabi ceramic crafts represent diverse faces of the Dogabi, created by the artist's imagination.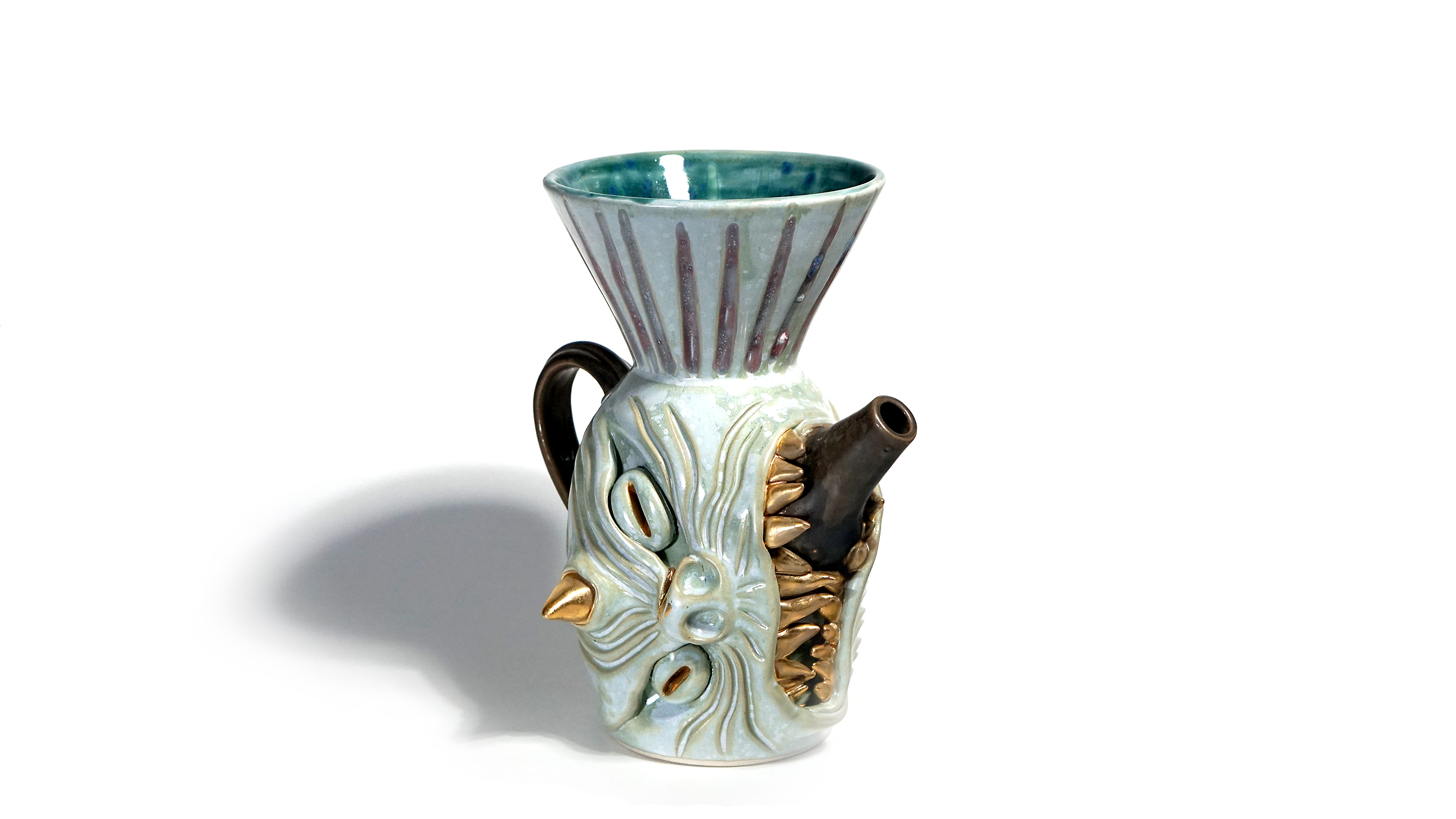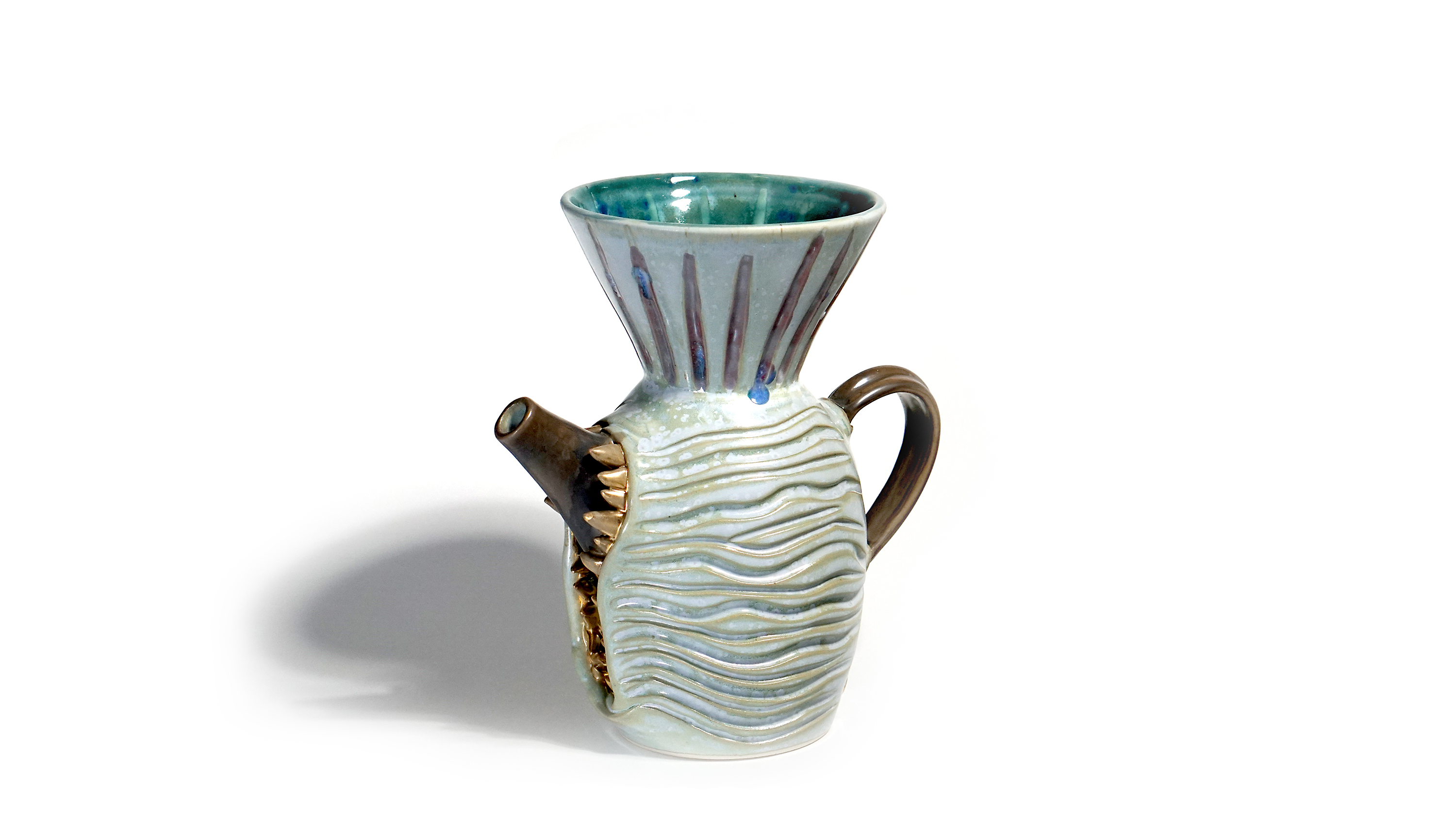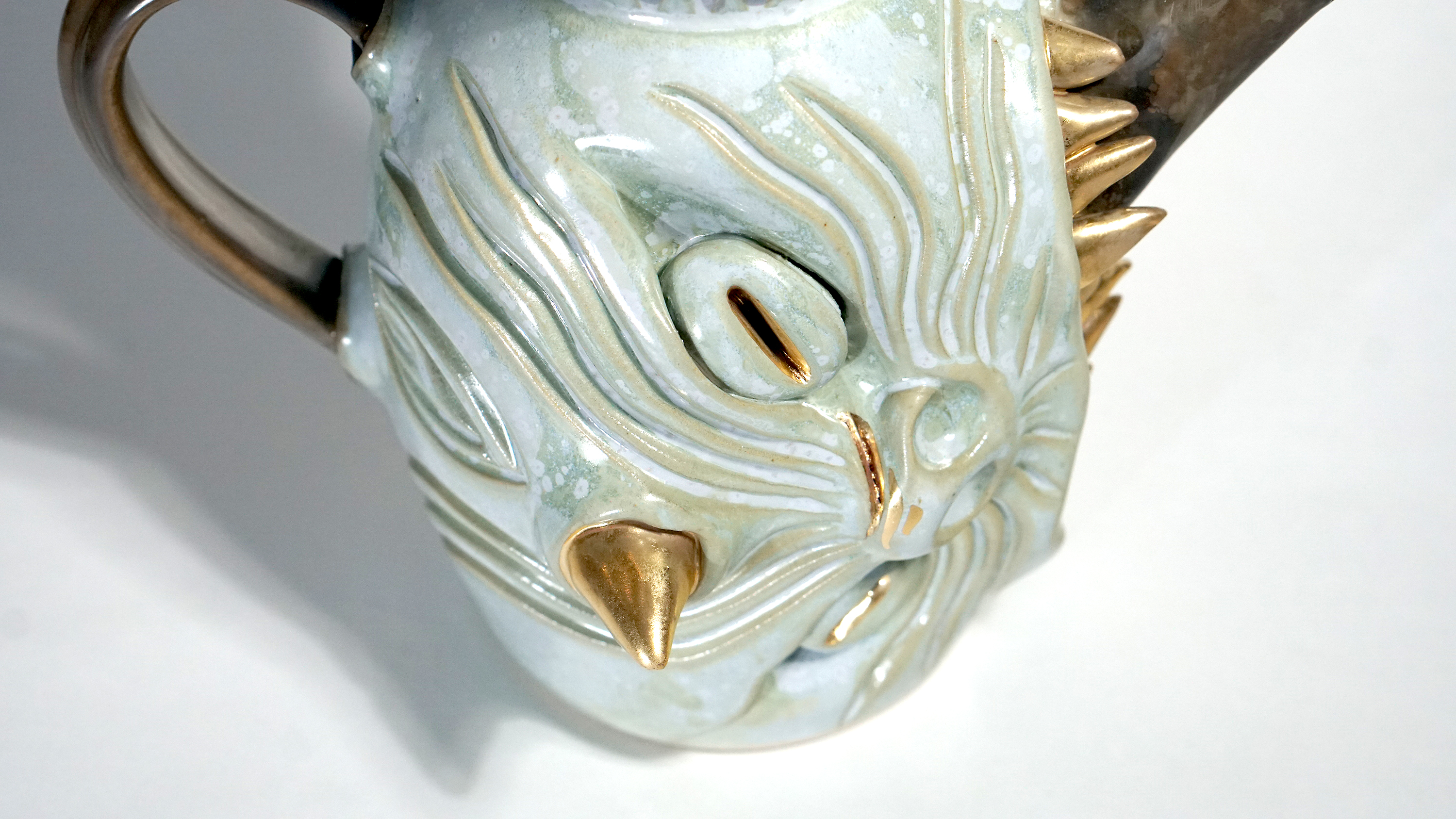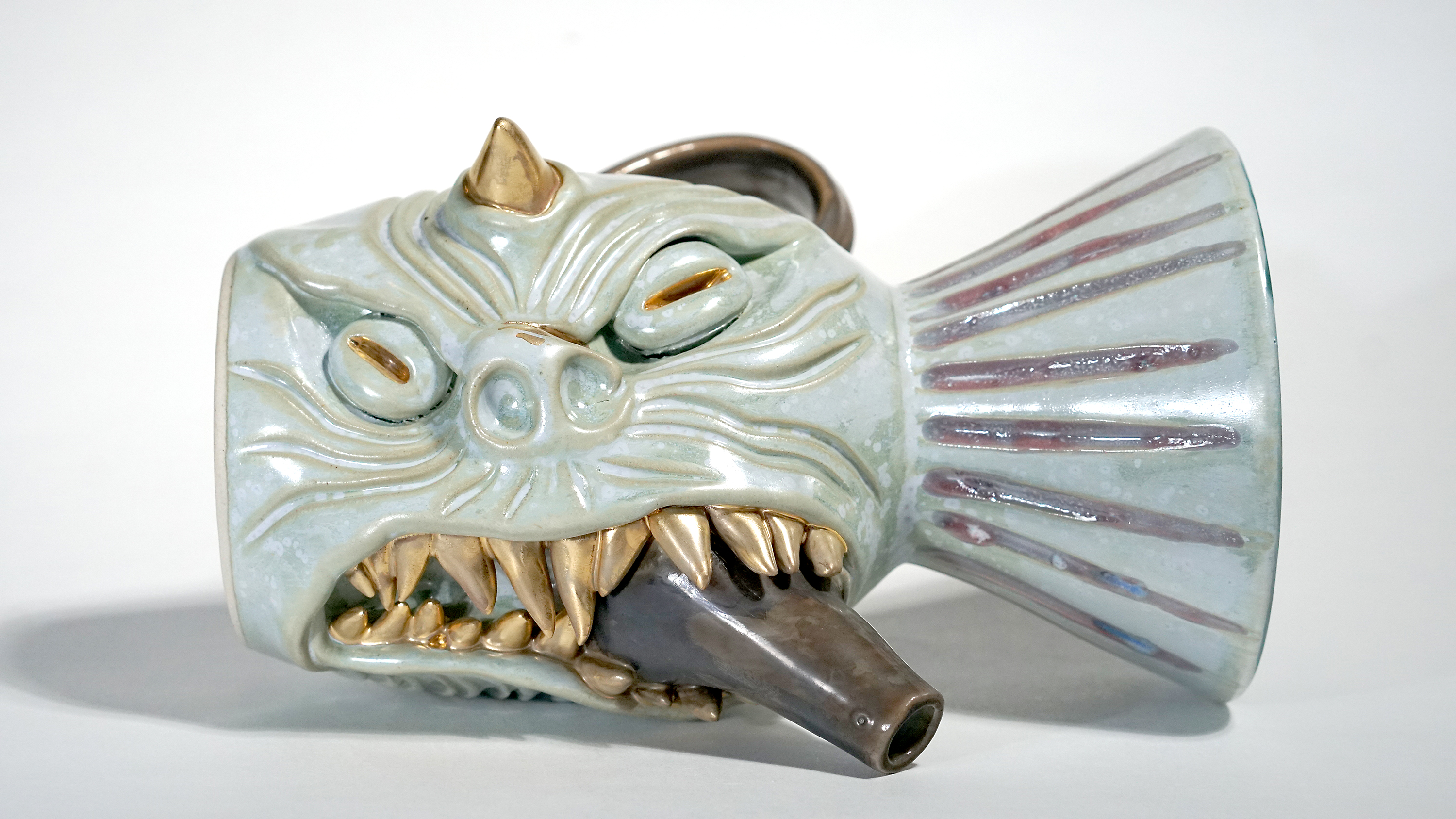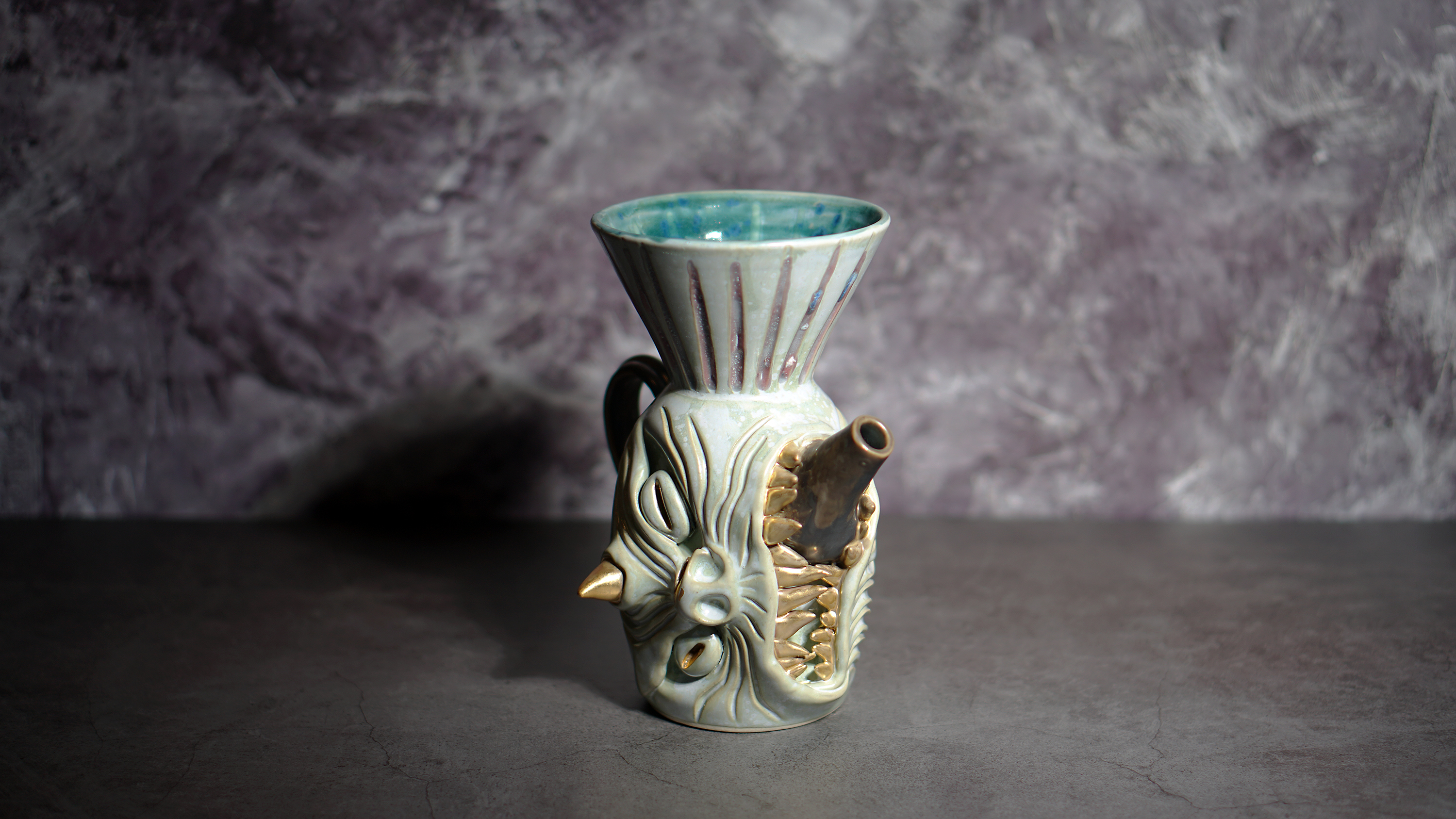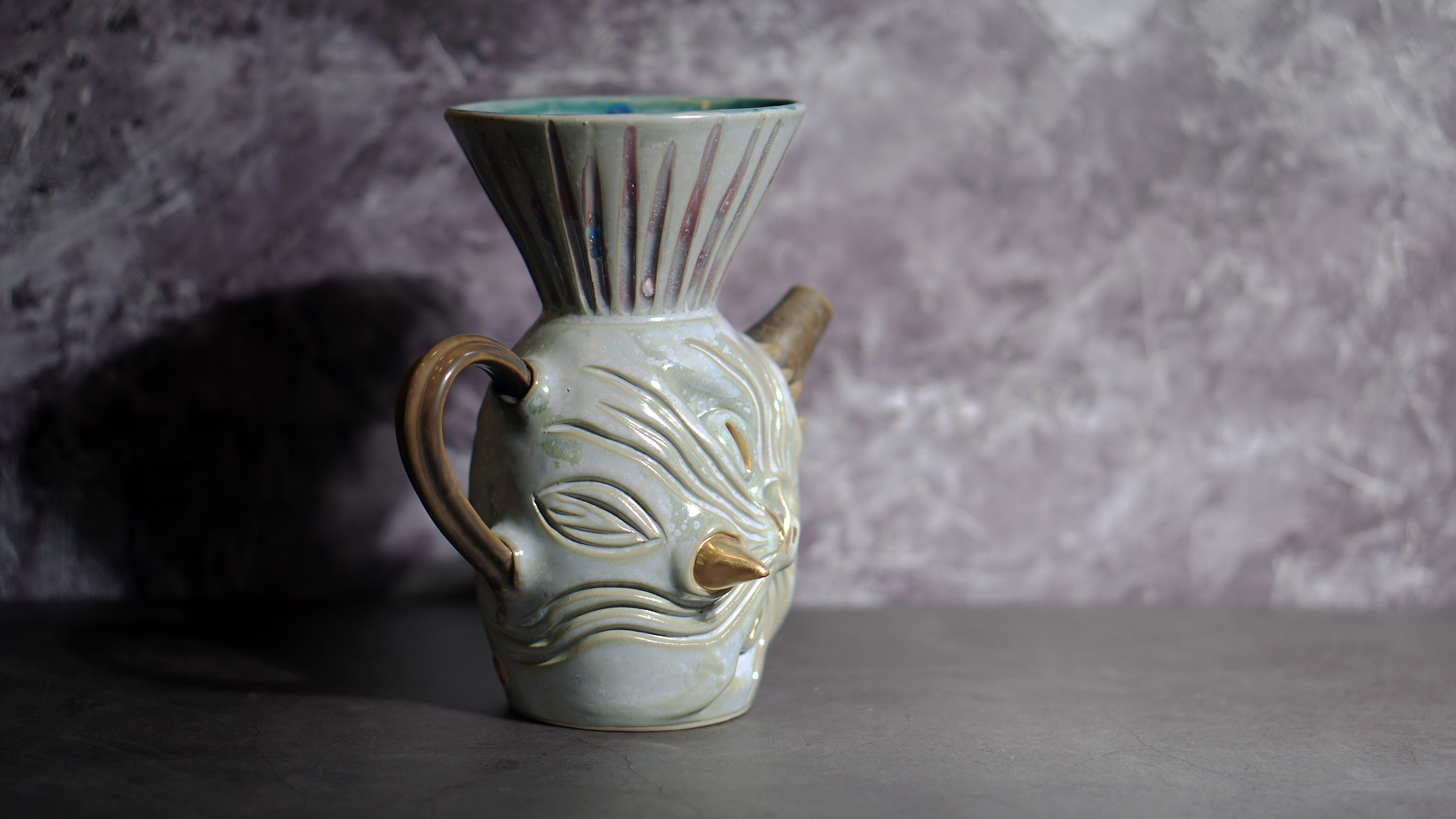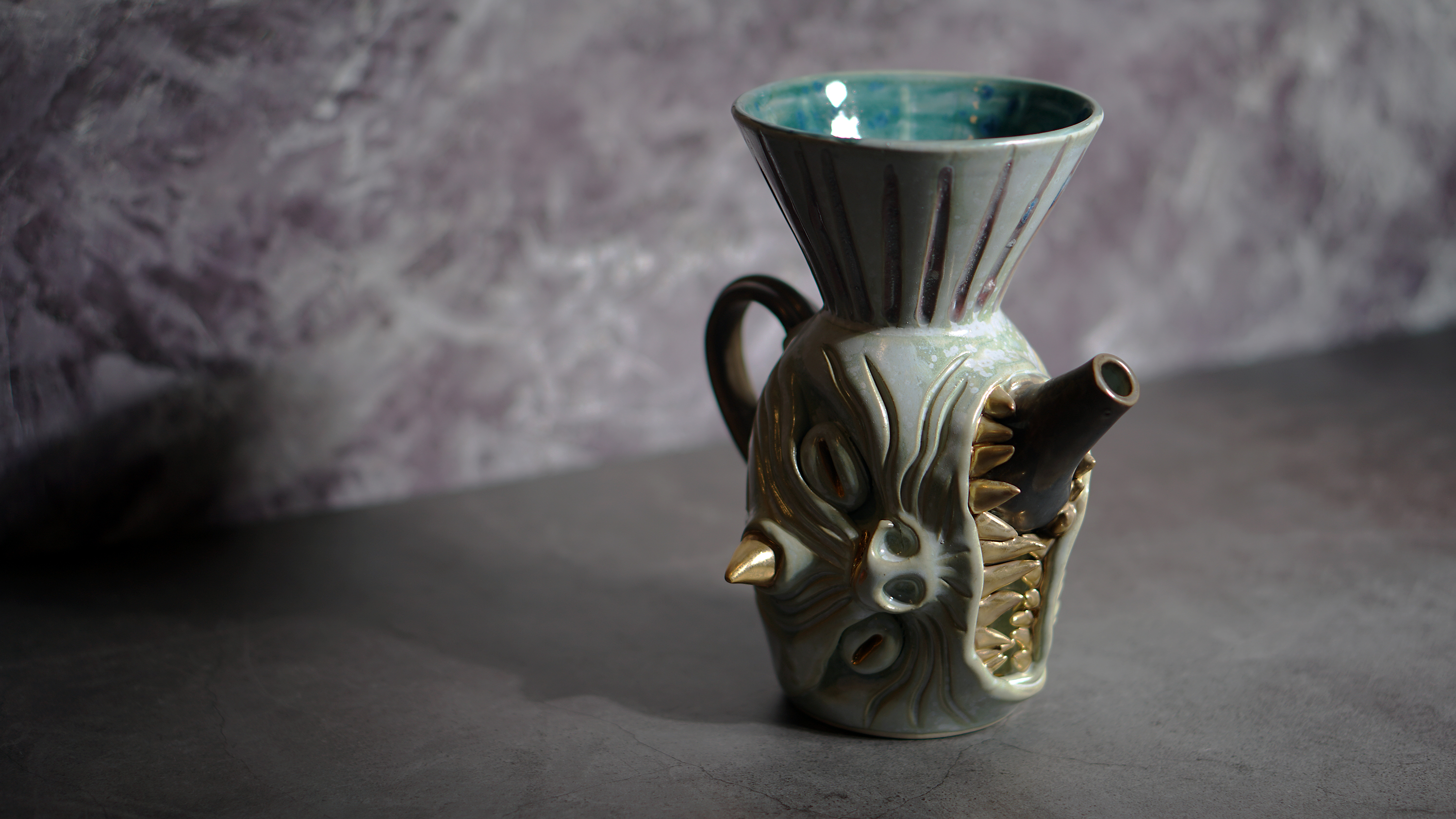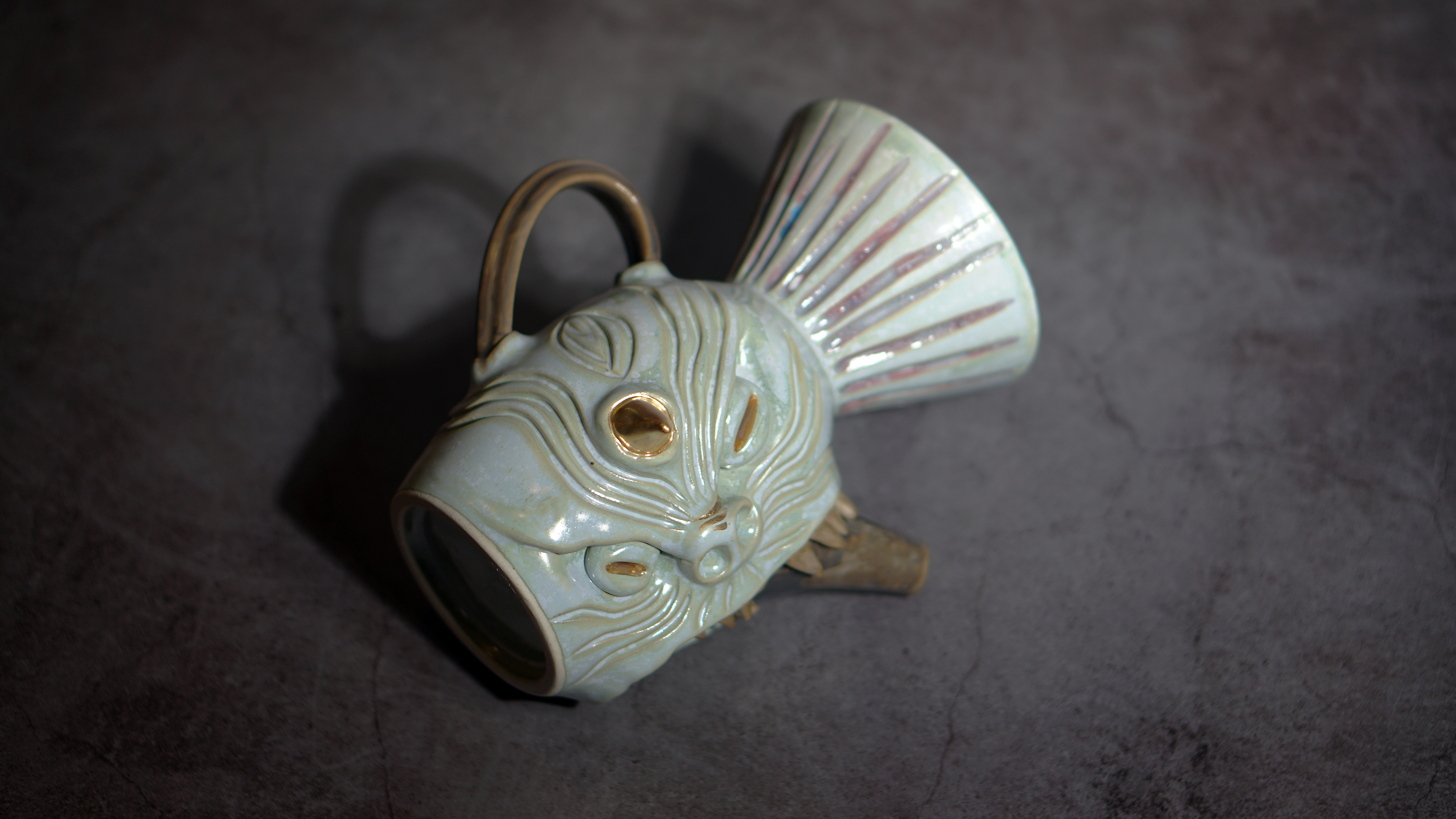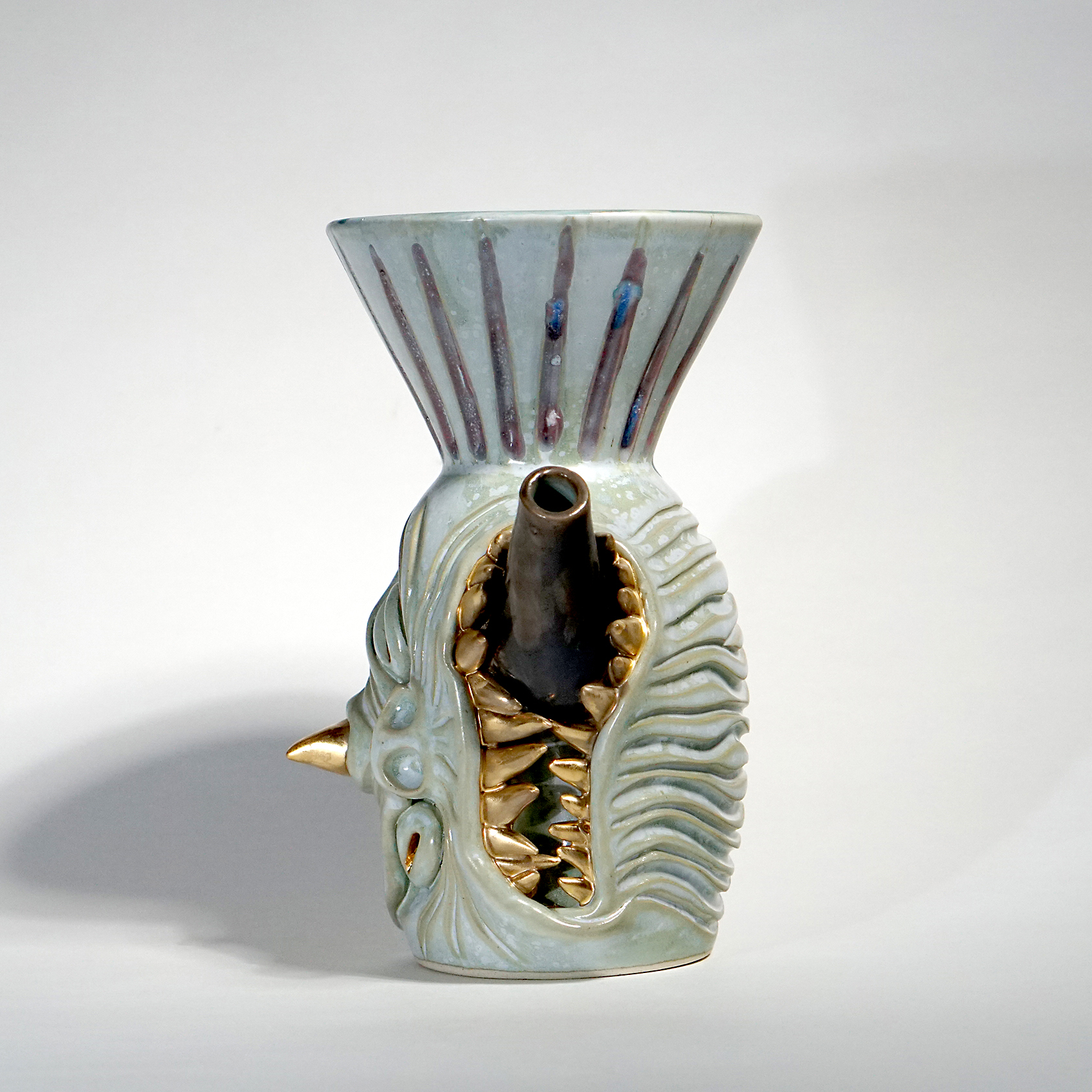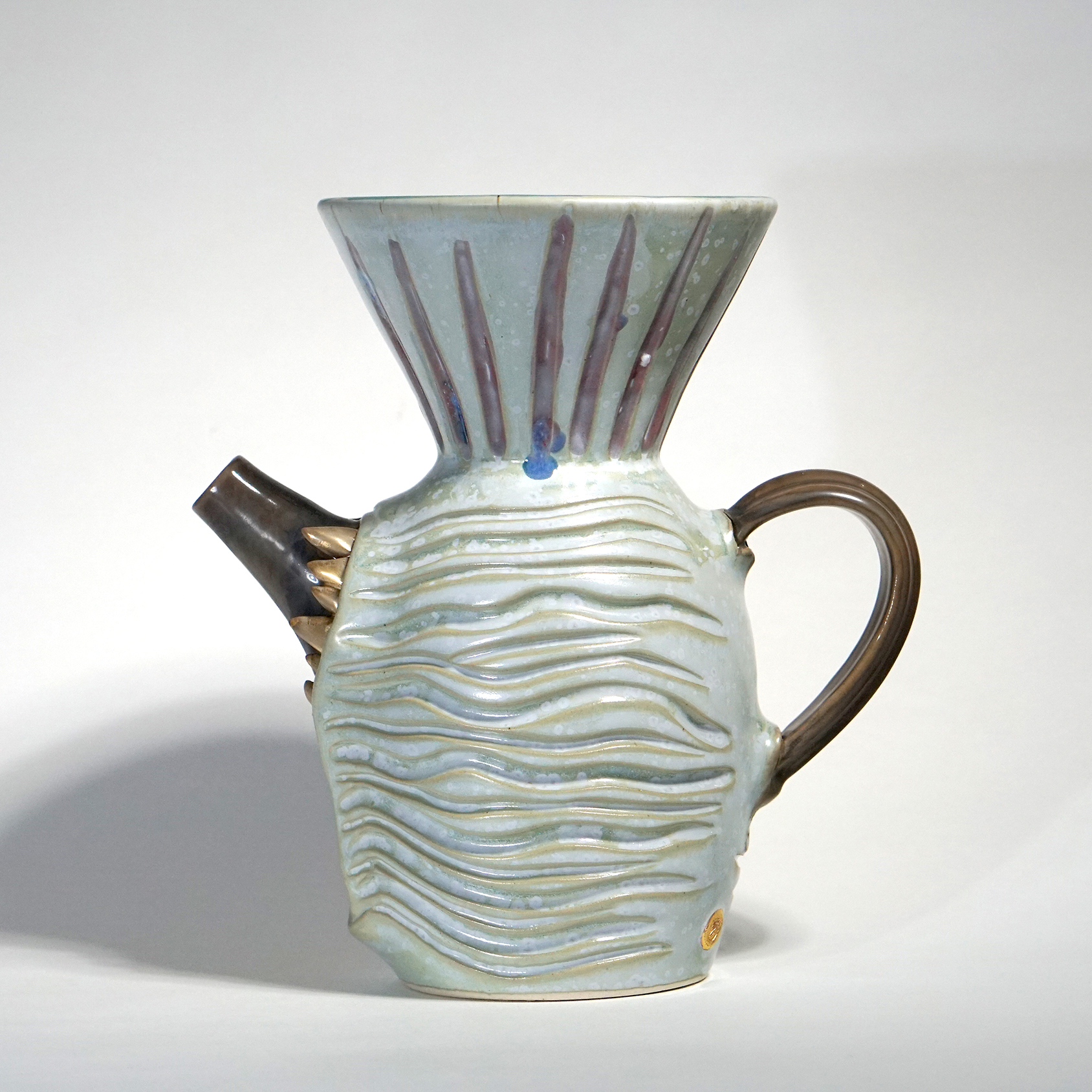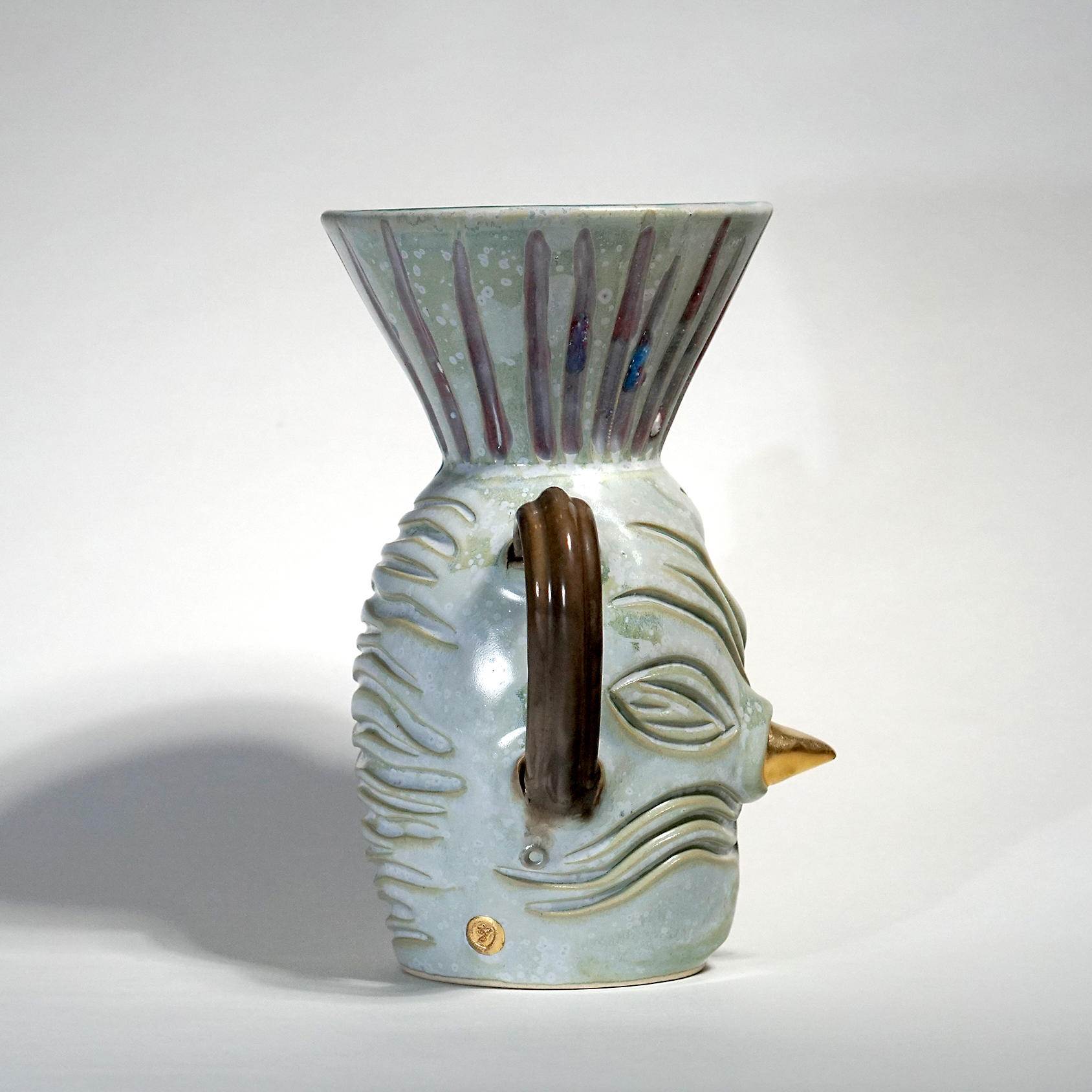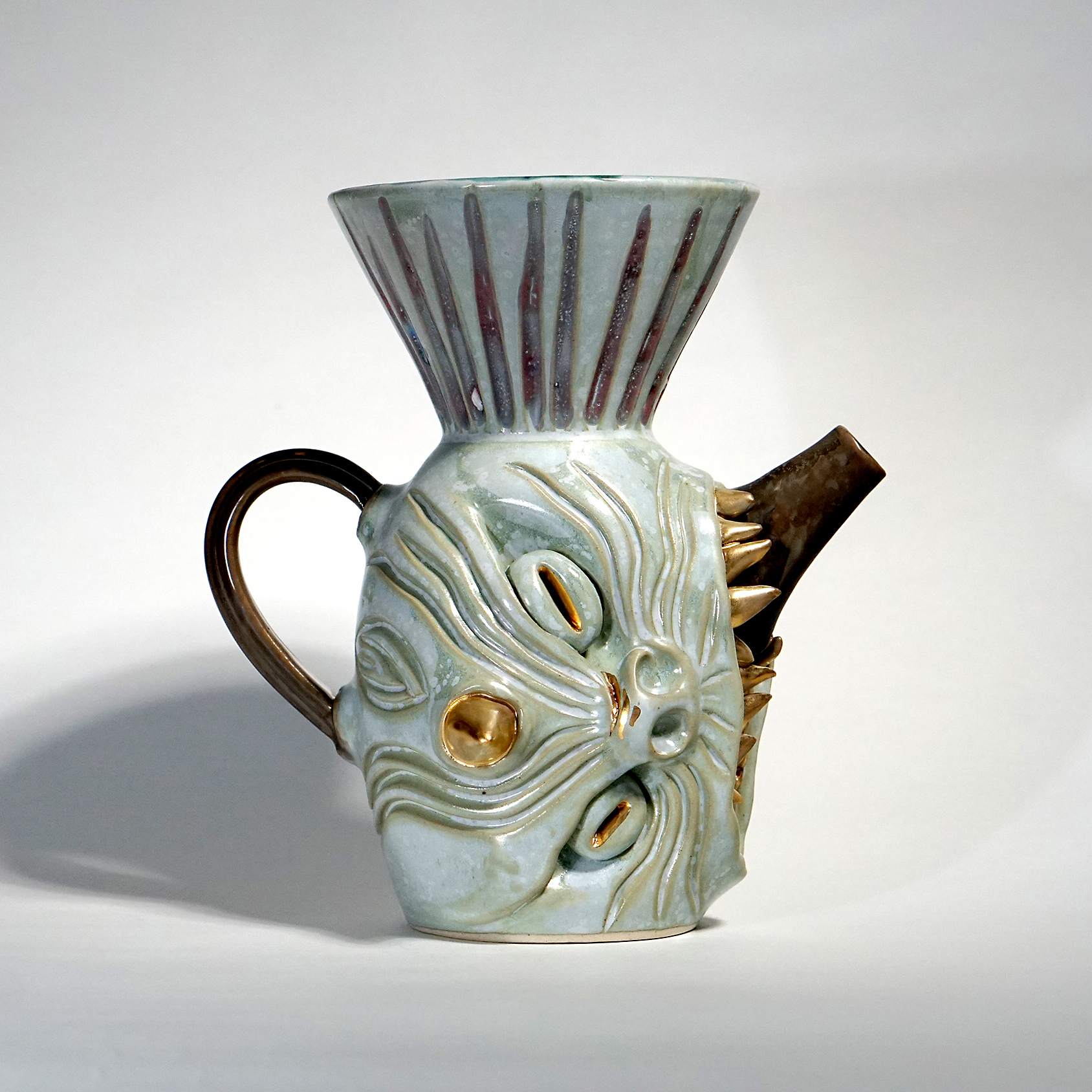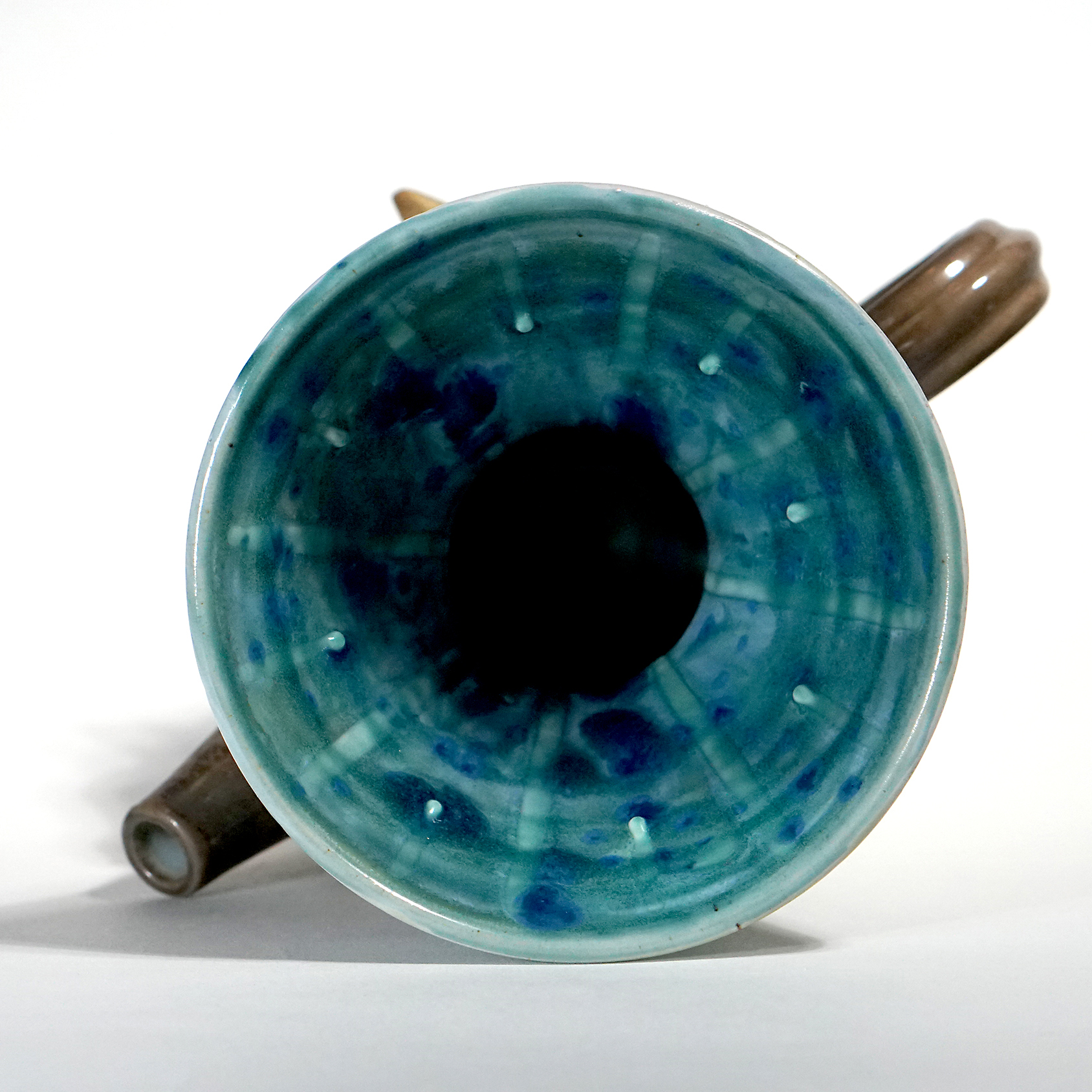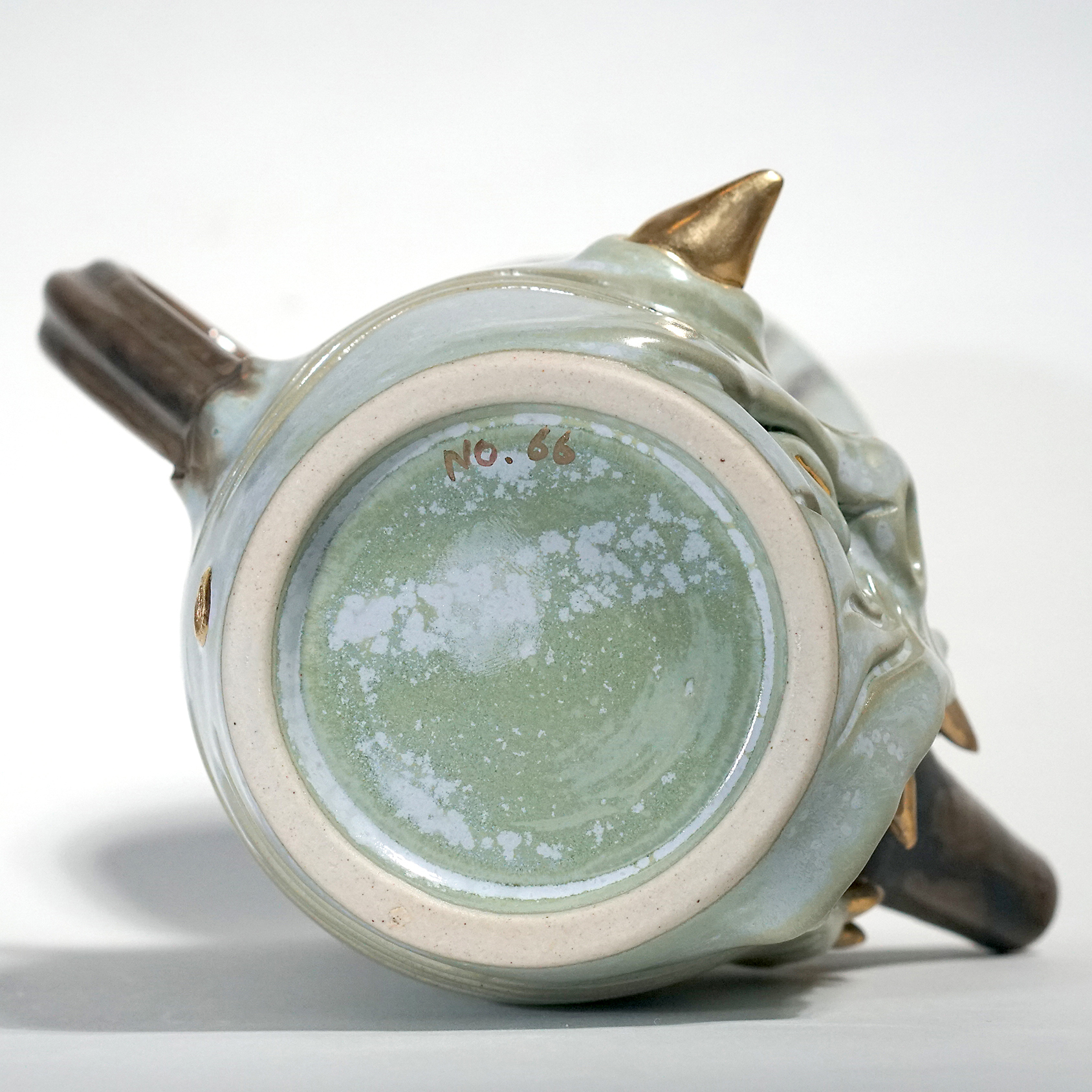 사업자 정보 표시
토화랑 | 김형준 | 경기도 고양시 덕양구 용현로 49-4 B1 토화랑 | 사업자 등록번호 : 128-91-63204 | TEL : 031-978-9976 | Mail : thr2003@naver.com | 통신판매신고번호 : 제 2019-고양덕양구-0440호 | 사이버몰의 이용약관
바로가기